The Captains Ride is an EPIC 6 day ride in support of the Steve Waugh Foundation. Their inaugural event was held Nov 2015 and consisted of around 70 experienced and inexperienced riders cycling a very challenging route between Sydney and Byron Bay; some 700 k and over 10,000 vertical meters of climbing. Entoure was once again engaged by the Foundation for their 2016 event from Sydney to Thredbo and will again manage their 2017 event in Tasmania. Some of the greatest sports people and business leaders take part in the Captains Ride and it raises around $1 Million dollars for kids with a rare disease. Strength of character underpins the Steve Waugh Foundation and the resolve kids with a rare disease show on a daily basis and the routes we design for the Captains Ride are designed to ensure riders need too dig deep. This event is definitely one for the bucket list; if you get a chance do it.
Take a listen to Steve and Lynette Waugh on the purpose of the Ride and for a sneak peak of the rides themselves take a look at Day 2 Sydney to Thredbo 2016. .
---
TourxOz takes place every 2 years and is in support of the Blackdog Institute and improved mental health outcomes. Entoure won a tender to manage the logistical components of the ride in 2015 and has been contracted once again to manage the 2017 event. Around 80 cyclists across 4 pelotons will cycle 150 K a day for 8 days and be uplifted on a daily basis to the next largest town where massage teams and support awaits. Riders on TourXOz get to see outback Australia and meet with remote local communities. This event is truly unqiue and another one for the bucket list.
---
Million Meters for MND is a 7 day ride held every 2 years and the 2016 event was held between Brisbane and Sydney. The cause is very dear to my heart and it was a real honour to be able to work with such an incredible foundation making a real difference to sufferers with MND. The event was a legacy ride for Ian Davis and Scott Sullivan and their story is truly incredible. If you want to be a part of something special and be a voice for those often without a voice, give this one a try.
Take a look at the 2016 event below then make the time to watch the incredible Legacy Film and the story of Ian Davis and Scott Sullivan.
---
The Royal Far West Country Kids Ride provides improved health outcomes for country kids and Entoure has been a proud logistical partner since 2014. The event has grown into a major fundraiser for the Royal Far West and the ride is a 3 day ride open to a wide range of rider skill levels and fitness and is capped at 100 riders across multiple pelotons. The Royal Far West play an important role for country kids and talk more about friendraising than fundraising; its a subtle difference that translates into great mate ships and outcomes. This event is an opportunity for people to not just ride through the country but to help out.
Take a look at the 2015 video.
---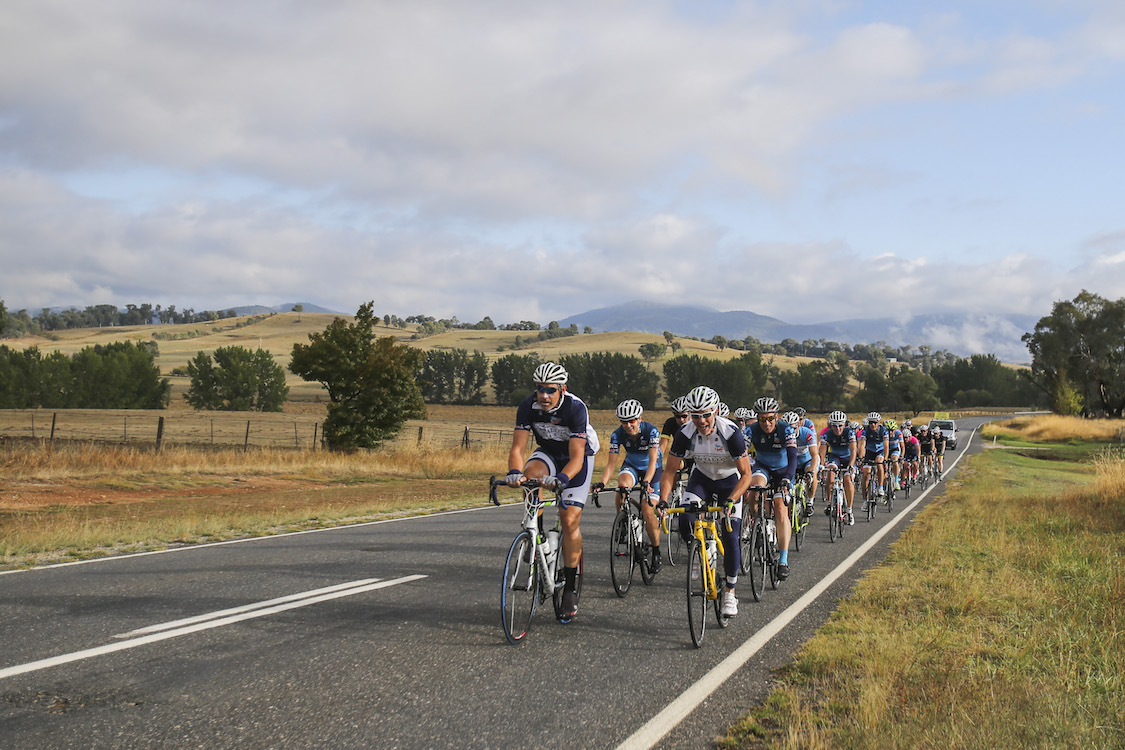 Tour de Kids commenced in 2001 and I have been a part of its network from the beginning having ridden in 6 of their first 7 rides and now managing the logistics for their tours. The Tour De Kids network was the original corporate charity bike network and they have been sharing their IP with events for well over a decade. The Tour de Kids rides have raised over $8 million for the Starlight Children's Foundation and minor beneficiaries. 2017 will be their final ride and it will take riders from Albury to Wollongong over 7 days. It will be sad to see this event come to an end but nothing lasts forever.
Take a look at the 2015 promo video.
---
The BOQ It's Possible Cycle Tour is in support of the Children's Hospital in Qld. The tour is conducted over 3 days and was first launched in 2015. The event raises around $150,000 for improved health outcomes for Queensland kids. The 2016 event was held in and around the Hinterland of Coolangatta and we look forward to supporting BOQ and the team for many years to come.
Take a listen to little Isaiah's story to see what the event is all about.
---
Tour des Femme was a female only tour raising money for the University of Sydney Endometriosis and the Hunter Medical Research Institute Post Natal. Managing an all female tour was incredible for so many reasons; as a male to be able to support women supporting women was a real honour. Their events ranged from multi stage tours to 1 day classics and Entoure was only ever too pleased to support the ladies in their goals. They were an absolute pleasure.
---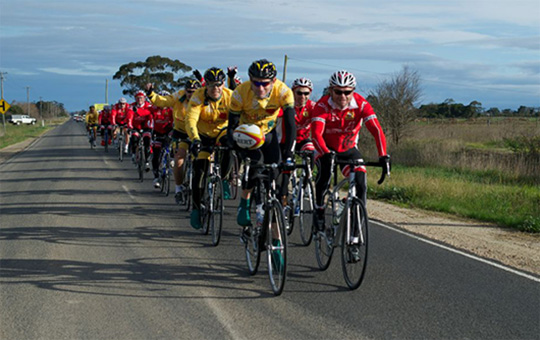 The Ride of the Lions is an EPIC ride that takes place all around the world. The Australian leg was held in 2014 and Entoure was engaged to be their logistical partner here in Oz. The ride included some of the UK's and Australia's greatest ever Union representatives and the route saw them carry the match ball in between the Melbourne and Sydney British Lions V Australia Games. Fans lined the streets between Melbourne and Sydney and cheered the riders along and we got to meet some truly incredible people.
---
Ride for a Smile is an event owned and managed by Entoure in support of the Humour Foundation and the Clown Doctors Program. The event has been supporting the Clown Doctors since 2011 but originated in 2008 in support of the Day of Difference Foundation; which is where Entoure began. The event started as a 400 K over 3 days challenge which has now evolved to 250 K challenge over 2 days. The event focus's on kids charities and has been held in both QLD and NSW.
Take a look at the 2015 highlights.
---
Endure for a Cure is a 12 hour endurance event held at Sydney Motor Sport Park and is open to riders of all standards and ability. The ride commenced in 2013 and is in support of the Children's Cancer Institute. No parent should have to hear the words "your child has cancer" and this event is all about finding improved health outcomes and cures through world leading research and clinical trials. Its a day full of fun and cheer for a very important cause.
Take a look at the 2015 highlights
---
Just One Breath Cycle Challenge is in support of improved health outcomes for people with a lung disease and raises funds for the Lung Foundation. The event is staged on a closed circuit track at Lakeside International Raceway and is a 4 hour challenge open to all standards and fitness levels. The inaugural event was held in 2016 and like so many of the closed circuit events we manage was a stack of fun.
---
The Below the Belt Pedalthon is a 4 hour closed circuit teams challenge raced around Sydney Motor Sport Park in support of ANZUP. The event is open to all rider skills and fitness levels and raises much needed funds for 4 below the belt cancers. The event is held in September of each year and is well worth a look. The event attracts teams from all walks of life; corporate, universities, social and the 4 hour challenge incorporates Fastest Lap Male / Female, King and Queen of the Mountain, Industry Winners and a separate sprint race open to 2 riders per team.
---
200 K Race for Change is a corporate relay event supporting the Benevolent Society. Entoure played a key role in the creation of this event from concept to design and was their logistics partner from 2013 to 2015. All funds raised from the event go towards community programs in and around NSW. The event is held at Sydney International Regatta Centre in Penrith and the rules of the challenge is that only 1 rider from each team is allowed on the track at any one time and its the first team to complete the 200 K course wins.
Take a look at the 2015 event below.